What does it mean when you dream about someone repeatedly?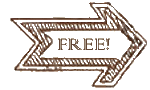 Live Dream Analyzer
It's very familiar when dreaming of someone. Most people have experienced this kind of dream at least 1-2 times in their sleeps. To those who are interested in dream interpretation, they will surely be curious about the meaning of this, whether it's a good sign or not.
Wondering why you keep dreaming about the same person?
If you have seen this dream many times, you must be thinking that something may happen to this person in the near future. However, the actual meaning will be different depending on who you see: family, friends, lovers, strangers, acquaintances, etc.
To know the answer, check out the information below!
Why Do You Dream about Someone Repeatedly?
Have you dreamed about the same person over and over again?
The fact that you dream about someone you know repeatedly is probably because you see or think about that person so often. That's why when you sleep, you constantly dream about them. Emotionally, having a dream about a certain individual means you miss them and want to be closer to them. This is a fairly normal phenomenon because our brain receives the image and replays it during our sleep.
See also: Dream about old friends
Many see the same person many times in dreams. They may wonder about it sometimes, but soon they will forget about it because "it's a dream anyway."
According to dream analysts, dreams can predict the future. About this particular dream, it can remind you things that are about to happen to yourself or the person you see in your dream.
Here are the interpretations for this kind of dream:
1. Men dream about someone repeatedly
If you are a guy and dream of the same person many times, this indicates that you will encounter some conflicts with your neighbors. Although the matter won't be too serious, it's difficult to resolve. The two of you may even get involved in fights that could make either of you injured.
So, this dream warns you to ignore troubles to maintain the peace with your neighbor.
2. Women dream about someone repeatedly
If you are a woman who dreams of someone you know many times, this is a bad sign and you should be careful.
Your lover's family or your family seems to be upset about emotional problems. Both parties, because of a certain misunderstanding, have argued making the atmosphere tenser, and it greatly affected the love life of you and your lover. You need to explain and find a reasonable solution so that the two families can be happy with each other as before.
3. Dream about a male repeatedly
Dreaming about a man many times indicates your current mood.
This dream could be related to love romance. Maybe right now you are feeling lonely and lost because there's no one around you. When feeling upset about fighting against the world alone, you will gradually feel exhausted and tired.
The thing you desire now is to quickly meet your other half.
4. Dream about a female repeatedly
If you dream about a woman many times, this dream indicates to yourself. It shows that you are a person who works hard and strives hard to the top. If you try your best, you can achieve a high position in the society.
If men have this dream, it represents love. Maybe you are having a crush on someone and the connection is growing gradually, soon your relationship with them can progress to a new level.
5. Dream about someone you know repeatedly
Dreaming of an acquaintance many times is a sign that you should be more careful, because there will be some people waiting for an opportunity to hurt you anytime. It's a must to pay attention to those close to you.
Be careful before making any decision as well.
6. Dream about your friend repeatedly
There is nothing too special when seeing a friend of yours many times in dreams; perhaps this person is someone who often has conversations with you. Thus, when dreaming about them, it means you are thinking of them. This dream is the affirmation that your friendship will not be divided by any reasons.
7. Dream about your old friend repeatedly
What if you dream of an old friend over and over again?
It indicates that you are longing to find back a part of your personality that has been lost due to work or life pressure. Also take this as a reminder that you should reconnect with your old friends to maintain the beautiful connection.
Read more: Is someone thinking about you if you dream of them?
8. Dream about someone you like repeatedly
Dreaming about your crush many times is a sign telling you about the beginning of a potential relationship. It seems like the two of you are ready for love at this moment. So, take this as an opportunity to confess your feelings to that person and then enjoy being together all the time.
Do not to miss the opportunity to win your crush's love!
9. Dream about your ex repeatedly
Dream interpreters claim that seeing an ex-lover many times in dreams shows that you have emotional attachments to someone. Despite trying to let go, you will never win your emotions, especially during your subconscious state. This makes you feel hurt and miserable even the breakup had happened a long time.
Relax your mind if you keep having this dream.
Let time be your remedy!
10. Dream about someone who passed away repeatedly
This dream is a signal that you should be more careful about your health.
Discover the dream about dead person in details!
The Bottom Line
So, what does it mean when you dream about someone repeatedly?
Together we have discussed the dream of seeing the same person many times through the article above. Hopefully you can prepare yourself well to receive good things as well as not so good things. Keep in mind that each person or object showing up in your life has a specific meaning.
Interpreting your dreams will help you achieve good omens and avoid problems in the future.