Why do I dream about my ex repeatedly? Is dreaming about my ex a bad sign?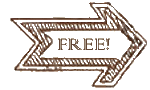 Live Dream Analyzer
Have you ever had a dream about your ex? If yes, this article is for you. Today, let's join us to discover the meaning behind this dream.
No matter how many years the two of you have broke up, it's still a hard time to forget the ex lover. The image of your ex seems to always be present in our minds – that explains why they can appear in your dream.
So, what does it mean when you keep seeing your ex in dreams?
Reason You Dream about Your Ex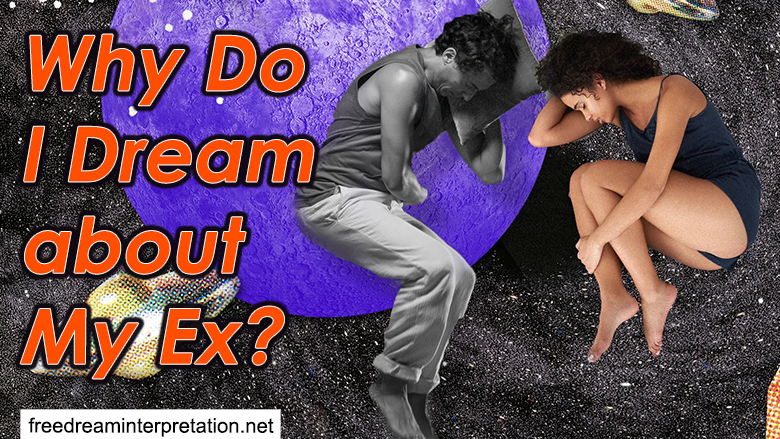 Ex lover is someone whom you once loved, but then you two broke up and fell apart a long time ago. They can be your first love or one of the people that you've had a relationship with.
See also: I dream about boyfriend cheating on me
Why do we sometimes dream about ex?
According to dream interpreters, dreaming of your ex is a sign that you are still thinking about the beautiful love in the past. Maybe in your subconscious, you want to go back to that time, and this dream also implies that your feelings towards your current lover are not strong and passion enough, that's why you can't help getting stuck with all the thoughts about your ex.
However, these are just brief interpretations for only two of many meanings about the dream of seeing your ex.
Continue reading to find out more other meanings below…
9 Meanings of Ex Lover Dreams
1. Meeting your ex by chance
Perhaps you two have broken up for a long time and no longer stayed in touch, but all of sudden you dreamt of your ex one night. Both of you just met briefly or happened to be in the middle of a familiar scene. This dream is completely normal and harmless.
Some experts say that one of the reasons why you dream about the ex lover is because you have met someone reminding you of your ex at the daytime. That person may have similarities in appearance, style to your ex, or anything else. That feeling was built up during your deep sleep and made you dream about your ex.
Or, you simply passed by or went to a place where both shared plenty of beautiful memories together. That feeling was still lingering in your heart leading to you seeing your ex in a dream.
Read more: When you dream about someone…
2. Your ex kisses you
This is a sign that you still have faith and hope that your partner will come back to you someday. Deep down inside, you miss your ex badly and look for ways to bring them back. However, that's only your thoughts.
3. Your ex hugs you
When seeing your ex holding you tight or wrapping you in his arms, that's a good sign – well, your luck is coming. Don't be hesitant! Take advantage of this lucky time to do whatever you want.
4. Making love with your ex
What if you see yourself having sex with your ex in a dream?
In the real life, you are gradually regaining your balance in everything. Learn to be forgiving to your ex and have your own lessons. This dream marks a new beginning of yours, so make it better.
5. Your ex comes to your home
This dream wants to remind you that you should respect everyone in any situation, especially the person you once loved. Therefore, from now on, it's important to build and maintain all relationships in your life as best you can.
6. Getting a massage from your ex
You should not be too cautious and protective of yourself in the current relationship. I know that you do not want to get hurt again. But, when seeing this dream, you're advised to open your heart and trust the person next to you.
7. Swimming or bathing with your ex
Whenever seeing water in your dream, tell yourself that it's a symbol of your emotions. There's a saying, "The deeper the water, the deeper your emotions." If the water is calm, it indicates your calm emotions or the conflict has been resolved and causes. If the water is moving, it shows the disturbance of your inner peace and your issues still need a solution.
When it comes to your feelings towards your ex, consider the water element in your dreams. This is an indicator helping you understand better about what you are going through after the breakup and about the feelings you are experiencing on a subconscious level.
8. Hanging out with your ex
If you find yourself go eating out with your ex, it means you're missing out many chances on creating connections and making friends. It also indicates your curiosity about things happened in the relationship leading to an end.
The dream hanging out with the ex lover shows that you still remember your ex. Their image always gets stuck in your mind, and this can be a motivation letting you love your new partner to the fullest.
9. Getting married with your ex
If you're single, this dream shows your current state – you have completely given up on the relationship with your ex. If you're already in a new relationship, it means now you are longing to make up with your current partner as you two just had a conflict.
In case you dream about getting married to an ex, and your current lover is also present in the wedding, this is a sign that you are making an implicit comparison between your the two men.
Final Thoughts
Why do I dream about my ex? What is it trying to tell you?
Dreaming about your ex can have different meanings, but if you want to know what your dream actually means, it's better to listen to your intuition. You probably already have the answer you're looking for.
Want your ex to disappear from your dream?
First of all, stop thinking about the past. Focus on the future and all the amazing opportunities ahead. If you already know that your ex is not the right person, then don't get stuck with all the thoughts about them. Of course it's easier said than done, but time will heal your wounds.
Forget someone who was once very important to you and live on your own for a peaceful new life!