Why am I dreaming so much all of a sudden?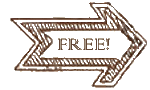 Live Dream Analyzer
Almost all of us have experienced dreams. Though they are considered as a normal phenomenon, did you know that frequent dreaming could be a warning sign telling that your health may have some problems.
Let's find out the harmful effects of dreaming so much and ways to prevent this situation in today's article!
3 Reasons Explaining Why You Dream so Much…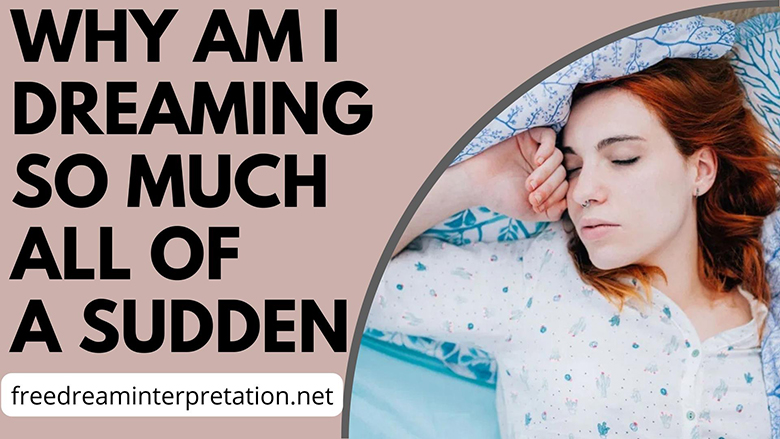 We have had many dreams in our lives.
They could be recurring dreams or new dreams. There are nights when we have many dreams, but there are times when we have no dreams at all during our sleep. So, why you dream so much all of sudden?
See also: I dreamed I was getting married
This is due to the following reasons:
1. Health issues
Fatigue or lack of sleep for a couple of nights is one of main reasons making our brain overactive during the REM sleep. Therefore, vivid and imaginative dreams will appear, and the high chances are we could recall them after waking up.
For pregnant women, due to the hormone increasing in the body, the brain's emotional processing will be changed. That explains why they often have nightmares while sleeping, and this often occurs during the pregnancy.
When you feel anxious, stressed, or upset, it could be the cause making you dream so much when sleeping. The things that you often think or worry about during the day will enter your dreams.
2. Food
Did you know that things affecting the mind also increase the possibility of dreaming during sleep?
In this case, it's the food you consume!
When you eat something that is eye-catching and delicious, it helps you to have beautiful, joyful dreams. On the other hand, spicy or exotic food could give you nightmares later.
3. Daily activities
A good sleep helps you have better dreams.
Therefore, it's recommended to have daily exercise for better sleeps. You can choose some relaxing exercises, such as jogging, yoga, or aerobics. Gentle movement will ease your mood and mind as well. Once you improve your sleep quality, you're likely to have good dreams.
When Does Dreaming Become Unhealthy?
While many researchers believe that dreams are essential to mental, emotional, and physical health, others claim that dreams have no actual purpose.
The function of dreams will help us:
Recalling your memories
Managing your emotions
Expressing your deepest desires
Giving you the solution to the problem you are facing
But, there are times when dreaming affects your health.
Depending on the physical condition of each person, dreaming so much can occur at any age. However, dreaming during sleeps usually does not follow any rules. If you have dreams when getting tired, it's not counted as health issues.
If you keep having recurring dreams frequently and repeatedly, accompanied by fatigue and drowsiness, then you should see a doctor for a check-up. In addition, there are some severe cases in which dreaming so much also causes bed-wetting, swinging arms and legs, sleepwalking, and talking in sleep. In general, dreaming can considered as a worrying phenomenon.
Bad Effects of Dreaming Regularly
Here are some harmful effects of dreaming so much all of sudden to your health:
Feeling uncomfortable and tired physically after waking up
Dreaming until the morning, or waking up in the middle of the night and then having a hard time going back to sleep
Causing fatigue and lethargy when awakening
Having mental crisis and anxiety
Affecting the quality of your work and daily life
If you are facing anxiety, it's not surprised to constantly encounter bad dreams or nightmares during your sleep. Therefore, after waking up, you will feel extremely tired and nervous.
Dreaming so much every day can affect the quality of sleep; as a result, it will make you tired, irritable, annoyed, and more, and later affect your work and life activities.
Read more: I dream about ex girlfriend
How to Avoid Dreaming so Much?
1. Reducing stress before sleeping
You need to pay attention not to overthink or do hard exercises before going to bed to guarantee a good sleep. In addition, you can try relaxing your mind by listening to soft music, reading a book, or coloring. It's also nice to soak your feet in warm water so that you can sleep deeper.
Absolutely avoid watching horror movies because it will make you easily haunted by scary images and gradually form nightmares later. It's better to create a comfortable, clean and quiet space for your sleep. Also avoid any noise as well as bright lights that may wake you up in the middle of the night.
2. Eating healthily
You need to make sure to follow a balanced diet, exercise regularly or do light exercises before going to bed. In particular, walking before sleeping also helps to relax the mind and circulate blood effectively.
Besides, you're advised not to drink alcohol, tea, coffee, sleeping pills, etc., because these things will make you restless and form nightmares.
Another important thing that you need to remember is that you should not eat too much before going to bed. If you are too hungry, only eat a small amount of food and stop when you feel full enough. If eating too full, you will be sleepless or gain weight.
Final Words
Why am I dreaming so much all of a sudden?
According to experts, you should sleep from 7 to 8 hours per day. Don't sleep too much because it will not be good for your health actually. However, you also need to know that the sleeping time of each person is completely different. It's a must to adjust the amount reasonably so that you can feel comfortable and relaxing.
Getting enough sleep will help you strengthen your physical and mental health to ensure effective working time and avoid dreaming too much.