Have you had a dream about old friends?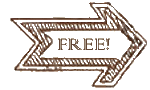 Live Dream Analyzer
Our brain has the capacity to store all of our memories. Therefore, dreaming about your old friends is completely understandable. To some, seeing the image of an old friend during the sleep can recall old memories as well as foretell the future.
What is the meaning when you dream of old friends? Does this kind of dream bring good or bad luck? What to do if you have this dream?
Continue reading the information below for the answers!
Dreaming of Old Friends is a Good Sign When…
1. You see them crying
According to dream interpretation, if an unmarried person sees an old friend crying in a dream, whether they are male or female, they will have good fortune and soon find a love relationship as desired in the future.
See also: What does it mean when you dream about someone repeatedly?
2. You see them borrowing money from you
When dreaming about an old friend borrowing your money, it's an indicator showing that you will have luck in social relationships. Your quick, flexible, and skillful ability to handle situations will be greatly appreciated.
3. You see them being chased
This dream contains a message that you are trying your best to earn money for the future. You come up with a detailed, careful plan and work so hard to accomplish your goals. So, don't worry if having this dream as it's a good sign!
Learn more about running away dream!
4. You see them visiting your house
An old friend visiting your home in a dream brings good fortune actually. It shows that you will meet someone who is compatible with in the near future, and the two of you will have a lovely relationship like a sweet dream.
5. You see an old friend that you don't like
This dream implies that your pressures and difficulties will disappear soon, so you can peacefully enjoy this beautiful life without worrying or concerning about anything.
6. You see an old friend who is your colleague
What does it mean if the old friend in your dream is your colleague of the same company?
If dreaming of an old friend who worked with you at the same company before, it indicates that you are doing well in expanding your social relationships. Try to meet more new people and make friends at work to achieve good results.
7. You see an old friend who is a man
This dream is signal telling that you will have good luck in the upcoming future because you'll get the support from someone. This person is a good man and compatible with your destiny. His presence will help you develop your business effectively.
In general, the dream about a man brings good fortunes!
8. You see an old friend who is a woman
What if the old friend you dream about is a woman?
Actually, seeing a woman in dream indicates both good and bad signs.
On the bright side, having this dream means you will have the opportunity to meet and connect with successful people in this society which will bring a lot of opportunities and great fortunes to your future. On the dark side, the image of an old female friend in dream is a reminder telling you to be cautious in financial spending to avoid losing money.
9. You see yourself having a close friendship with an old friend
How about this dream?
The message is that you will have reunions with familiar business customers whom you have not seen for a long time. Grab this chance to improve your relationship and get ready to shine in whatever you want to do.
Dreaming of Old Friends is a Bad Sign When…
1. You see them passing away
Dreaming of an old friend passing away signifies the bad luck, so try hard not to get involved in disputes with others.
Read more: Dream about the death of a family member
2. You see yourself playing with an old friend
This dream reminds that someone is trying to deceive and harm you. Be careful with the people around you, especially your friends and relatives. If there is hair in your dream, you also need to be cautious.
3. You see yourself going to school with an old friend
When having this dream, quickly tell yourself that you may be daydreaming about all the good things in the past and feeling regret because it's all already gone. You have missed some opportunities in life and so regretted now.
4. You see yourself arguing with an old friend
You're a hot-tempered, impatient person. In order to handle this, learn to control yourself and change this personality. This dream also means that you are feeling stuck with your life and want to get out of the current situation.
5. You see yourself eating with an old friend
According to dream interpreters, eating with your old friend in a dream shows that your finances will undergo some loss in the future. Therefore, consider your spending more wisely and reasonably.
6. You see an old friend whom you haven't seen for a long time
You are searching for old memories or anything else in the past you missed and lost due to life circumstances. You put much pressure on yourself that it now becomes a huge burden to you.
Reach out to old friends who may be able to help you overcome this obstacle.
7. You see yourself hanging out with an old friend
When you and your old friend skip school in a dream, it's a sign showing that your health is having some problems. You need to pay more attention to all the changes of your body, or instantly go to the hospital for the check-up.
8. You see your relationship with an old friend broken
For sure this can't be a good sign!
This dream is a warning letting you know that you are not really satisfied with the relationships you are having at this moment. You don't really understand as well as sympathize with each other. As a result, it brings unnecessary misunderstandings and heated arguments.
Final Words
So, that's all for the meanings of dream about old friends!
Life is moving fast and won't stop to wait for anyone; meanwhile, we get distracted by a lot of things. One thing for sure, a true friendship will always remain, despite all the changes and challenges we have to face every day.
Seeing old friends in a dream reminds us to appreciate time and value our memories. The life we ​​live at the present will become our memory in the future.
The image of old friends you see during your sleep is a sign telling you to love yourself.