The hair completes your physical look. Having a thick, silky hair always makes you feel gorgeous and confident. When someone loses their hair, they will lose their confidence as well. Therefore, dreaming of hair falling out is never a good sign!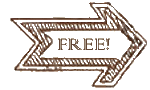 Live Dream Analyzer
If you put so much care on your hair, hair loss dream can be a nightmare to you. Seeing hair falling out and you becoming bald can make you worried for days. Then, you'll eager to discover the meaning for this kind of dream – is it just a reminder that you need to take extra care of your hair or an indication of fears you are experiencing?
Learn more about hair loss dreams in the following…
7 Dreams about Hair Falling out and Meanings
So, what does it mean when dreaming of hair falling out?
There are many reasons causing us to have this dream, such as the fear of getting old because losing hair is a sign that you're reaching the old age. It can also be seen as the feelings of hopeless, weakness, and vulnerability.
Here, let's have a look at the interpretation of 7 common dreams about losing hair:
1. Dream of seeing hair falling out
When you see yourself losing hair in a dream, it indicates that you are suffering from physical, mental, or emotional wear in reality. You get fed up with all situations in your daily life, and that weariness gradually becomes weakness. If you currently face many problems, it must be the reason why you have this particular dream.
Therefore, it's time for introspection. You should find strength and look for a solution. Take action and solve the difficult problem as well as situation ahead. Once everything is settled down, your life will back on the right track.
See also: Dream about death of a family member
2. Dream of losing a lot of hair
What does it mean if too much hair falls out in a dream?
There are various interpretations of this one, but commonly, it is finance-related. Based on the state you are in now and your present condition, the dream will give you a hint about whether your finance gets better or worse. Anyway, don't think of it as certainty; you better keep working hard to receive the good fruits.
The dream of losing a lot of hair could indicate some big changes in your life, like almost achieving things you've missed before.
3. Dream of seeing someone's hair falling out
If the person whose hair falls out is not you, then what will happen?
When having a dream in which you see the hair of someone else (who is extremely close to you) falling out, it could be related to your weakness spiritually or physically.
This dream indicates that you're having a problem with your health. Your ill-health might affect your feelings or already upsets you. It can also be a psychological disease which will occur with someone whom you are close with. For example, they may have anxiety or depression which causes a great impact on people around including you. If this is the situation you are dealing with, try to help them as they need it.
4. Dreaming of losing hair while combing
Combing hair helps remove dead hair and give room for new ones. When you comb your hair regularly, it will maintain the health of the hair. If seeing hair loss when combed in a dream, it means you are experiencing a period of renewal. The image of hair falling out of your brush indicates difficult situations will get solved soon. No need to rush; instead, take your time and strengthen your mentality to handle problems.
Dream of hair loss can also be a sign of a healing process that you're going through. Or, if you use a different perspective to look at a matter that you thought so complicated before, you will change your mind.
5. Dreaming of seeing short hair falling out
If your short hair falls out on the floor in your dream, it signifies individual concerns about your daily life that you are having. Fortunately, they are not serious problems. But, they can give you anxiety and insomnia.
Are you in a situation that unable to sleep?
Don't stress out – stay calm and tell yourself that everything will soon pass, and there will always be solutions for each problem.
Read more: Dreaming about teeth falling out
6. Dreaming of baldness due to hair loss
You find yourself bald in dream?
When you have a dream about your head getting bald because of hair loss, it proves that your low self-esteem and fear of growing old are swallowing you. Old age is a natural thing that everyone has to experience someday and not something that you should be scared of. We were children and teenagers before, so aging is completely a positive process.
Being bald in dream means you're full of wisdom. Accept and embrace the old age because getting old doesn't mean all the doors are closed to you. This dream shows that it's the right time to live well and live your best.
7. Dreaming of seeing very little hair on your head
The dream of having fewer locks on your head means you're having doubts yourself, and it could be about anything. Most of the time, you can't help but overthinking about the way others perceive you. When there's no confidence left, you will soon experience this kind of dream.
The dream of very little hair on your head wants you to keep your head high and ignore people's opinions. Whatever they talk about you, nothing matters. Keep in mind that you're the only person controlling your life, not anyone else.
Don't let them live your life for you!
Summary
In general, hair loss is a normal part of our lives and dreaming of hair falling out isn't always means something that you should be worried about.
However, if you're experiencing recurring dreams about hair falling out, it might be a message from your unconscious mind. There are lots of sceneries about losing hair in dream, so interpreting it can be complicated.