Have you dreamed about someone who passed away recently? Do you often dream about dead people? What does it mean when you dream about death of a family member?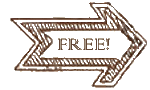 Live Dream Analyzer
In this article, you may find the answer to things you're curious to know.
Many think that dreams predict future, and that could make you worried and anxious because dreaming about someone dying is never a good sign. Dreams aren't always predictions about future; in fact, they could be the reflections of things happened, is happening, or will happen in your life.
5 Reasons Why You Dream about Your Family Member Dying
1. You're afraid of losing your family
I realize that when we are nervous and keep thinking about a certain thing for several days, we are likely to dream about it. So, when you dream about the death of a family member, it's probably because you're afraid of losing them.
See also: Dreaming of hair falling out
2. You're missing your family
Are you living far away from your family?
If the answer is yes, then this is the reason for your dream about death. Missing your loved ones and unable to meet them as you want to cause you have that dream. It could also be the result of your jealousy – you hate the fact that you can't be there with them as you used to be.
3. You're feeling betrayed by someone
When having a dream about the death of a family member, it could be because you currently feel betrayed by either someone in your family or a person whom you are extremely close to and even consider as your family.
If you're upset when seeing them die in the dream, it means you're sad and disappointed with the fact that they betray you in the reality. In case you see yourself smiling with their death, it reflects your thirst for revenge for their betrayal.
4. You're having a major change in life
Most death dreams relate to a major change you're facing in life. Perhaps you will soon become a parent, your career is having some drastic changes, or you've just discovered something great that you want to follow. Depending on your lifestyle, sometimes even a small factor can lead to a major change in your life.
When some aspects rapidly change to the point that you can't keep up with them, you will have this kind of dream.
5. You're grieving at their death
A member in the family might have passed away and their death might be affecting you in a terrible way. Probably because you still can't get over this loss and is dealing with it wrongly; that's why you find yourself keep dreaming about them dying.
Click here to stop nightmares right away!
5 Common Dreams about a Family Member Dying and Meanings
1. The dream about your parents dying
What does it mean when your parents are still living but you witness their death in your dream? It's a sign that you're worried about losing them. This kind of dream mostly happens to you when you know your parents are sick. But, even if they're healthy and there's no sign of them dying, you could encounter it sometimes.
It's because you love your parents a lot and often wonder what your life would be like without them. Instead of overthinking and worrying, it's better to spend more times with both of them.
2. The dream about your children dying
When having this dream, it means (in real life) your kids are heading to a turning point of their life; for example, entering the university, having their own family, etc. They might now leave the childhood, grow up, and move out from their home. As a parent, it's overwhelmed seeing that your children have grown up so fast. Dreaming about them dying is because you miss the feeling of taking care of them when they were babies.
Remember that they are always your children. No matter how far they go, home is their safe place and they will come back to visit you. Accept this fact and you can be fine when they are not around.
Things to know when talking to a dream interpreter!
3. The dream about your siblings dying
If seeing your siblings dying in dreams, it's usually a sign letting you know that lately you're too busy to spend time them like you used to before. This dream shows your need in giving more time to your siblings as well as your guilty in neglecting the relationship with them.
Time to reach out to them and spend good times together with them for memories!
4. The dream about your grandparents dying
Grandparents are seen as the root of a family; when you dream about them dying, it means you are losing touch with the family's roots. Maybe the hectic life and busy work have created distance between you and your family members, especially your grandparents.
Find some free days to spend time with your family and ask them about your roots.
5. The dream about your whole family dying
Seeing a whole family dying in a dream could upset you to the extreme. What is the meaning behind? Perhaps, in the reality, there's a reason making you worried about the unity of your family, or you must get involved in a crisis causing a great rift in your family and yourself.
To solve this, let's look for someone in your family who is influential to all members to bring back the peace again.
The Bottom Line
So, what does it mean when you dream about death of a family member?
Dreams about family members dying are never a good thing and not pleasant at all. But, you shouldn't ignore it after waking up because clearly this kind of dream is trying to tell you that something wrong is happening in your real life.
Take a look at your family and see if there's any issue that needs to be solved right away. In addition, stop worrying and give yourself some time to relax, as these dreams can be the result of your worrisome and anxiety!