Although dreams may be very mysterious, getting an in-depth understanding of their weird meanings can be totally baffling.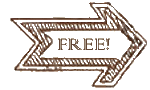 Live Dream Analyzer
In general, the content of our dream is suddenly able to shift, figure prominently in bizarre factors or scare us with terrible imagery. The truth is that dreams can be extremely rich and attractive enough to make us feel exciting, interesting, amazing, and sometimes frightening.
So, what is free dream interpretation?
It appears that dream interpretation has become more popular these days, especially when people might have to suffer some kinds of waking issues.
In fact, according to some dream interpreters, such visions in the dreams are able to deliver to us the most enlightening insights into different aspects of life. Most of the live messages are assumed to be provided free of charge. During one reading, make sure to take note of what the interpreter has told you.
Learn more about this subject here!
Interpret My Dream Free Online
The path to our unconscious mind
Actually, whilst several theories may explain why everyone dreams, no one can fully understand their main purpose. However, according to a prominent and talented psychological researcher, G. William Domhoff, vivid dreams are most likely to serve without any real and certain purpose.
Anyway, dream interpretation has been more and more common these days. Though lost of the researchers have found it difficult to demonstrate their prime aims, they have also believed that every dream has its own significance.
According to Sigmund Freud, the contents of dreams are very pertaining to wish fulfillment. As a result, he supposed that their actual images or their manifest contents appear on our mind for disguising our potential desires or latent wishes.
He has also depicted 4 elements of this process referring to as "dream work":
Condensation
Numerous concepts and ideas will be represented within the range of a single dream. At that time, information can be condensed into a single image or thought.
Displacement
This factor of dream work will hide the emotional meaning of the potential content via confusing its significant and insignificant parts.
Symbolization
Surprisingly, this operation can censor the repressed concepts or ideas contained in the dream through including objects that can represent its latent content.
Secondary Revision
Throughout this last period of the dreaming process, the weird elements of the dream may be reorganized to make it comprehensible, and then generate its manifest content.
There are some causes believed to be impact our dreams, including the waking state and desired buried in mind. It's also true that as a person pondering for something, it would appear in his dream.
Dream analysis and its noticeable benefits
It is discovered that the unconscious producing our dreams is very saintly, and its wisdom is believed to be beyond any skepticism. If we learn how to translate any kind of the dreamy images into words, we will sometimes understand the fascinating messages sent by the unconscious to cure and protect us from confusion, depression and other kinds of mental illness, remove the danger of despair and craziness forever.
In fact, dreams are alive, and they include some vital messages that should be interpreted so that people can be defended from their cruel hostiles and anti-conscience.
Almost mental illnesses often cause violent reactions since we will easily become violent when being dominated by the anti-conscience.
The best way to eliminate the harmful influence and attacks of the anti-conscience will be dream interpretation on a regular basis. Of course, it may help to transform this negative part of psyche into the positive one of the conscious. In some cases, our communication with the unconscious can be described as the reward for our occupation with dream messages and their meaningful translation.
Additionally, dream symbols may somewhat explain a large number of things at the same time, and we can suddenly know why our life is led towards this particular road, or how to develop all of our hidden talents.
How to Analyze Your Dreams Interpretation Free?
In order to understand much better about your own dream here, which is stated to be one of the best possible ways of revealing more of your true self and other certain things, it's time to find yourself a great place for the dream interpretation.
It seems that you're now entering into such a mystic and amazingly fantastic world of dreams, or simply psychic dreams, how about giving it a try to analyze and interpret your dream now?
Don't worry since all of the dream moods right here are trusted to assist you in making more sense of all individual dreams with a few clicks away.
Go ahead and choose which one will potentially interpret your own dream the best!
All those online dream interpreters here are strongly believed to be able to help their clients to find the final key to unlock and interpret every specific meaning related to the dreams.
They are all highly dedicated to the work of getting a much clearer view of the most personal relationships, or simply an uncensored view of all types of real feelings as well as a much better perspective on any particular life matters.
During the interpretation, all dreams are strongly unique so that the individuals here have the chances of seeing more into their very own passion, emotions, feelings, and other innermost experiences.
Get a better understanding of your dreams
Once having a quick understanding of your very own dreams here, it still has the power to combine body, mind, and spirit as a whole. It also aids you in offering not just one but also a wide range of messages, advice, and insights into further sides of your own.
Stay awhile and then another self-exploration will be given later. Have a lot of fun, make more friends, and then figure out more of what are actually in your own dreams.
Whenever thinking about how to make the best possible decisions at a certain time, what to do the best here is to get our own dreams well-interpreted.
Psychics would be the ones most of us tend to think of with their crystal ball reading, dream interpretation, and other card readings for instances.
Are you ready to make your dreams more vivid and realistic? Know what?
The dream analysis that you have seen several times in life will be one of the most precious way to perceive more of your true self.
Common methods to interpret your dreams
Remember that interpreting dreams would be for everyone which means that it's not just for those who have already known how to be attuned to psychic self. The dreams have to be decoded for the purpose of gaining more access to a wealthier and more intuitive source of wisdom.
Here are some common methods for you to do it successfully:
Try to remember all dreams
It means that your interpretation about it should be more significant as you've got a clearer picture of the dreams instead of having a chain of hazy images.
This could make some of us struggle a little bit from the start. It's best to memorize what really happens in your dreams, since it will make easier for you to earn a good night sleep for sure.
Besides, by taking measure, it's easier for you to recall what happens.
Get one dream journal
Another way to accomplish this feat is to get one dream journal right next to the bed, and then freely jot down anything that you're able to remember about those dreams.
Make it as your daily routines or do it as a morning ritual right before you start to do anything else in life. Try to consider everything that really makes sense, and forget about anything that does seem to be out of place, but who knows?
They could finally become the most valuable insights.
What to remember
Dodge utilizing all sorts of dream interpretation aids.
Doing so just reduces the percentage of your success. One thing to bear in mind most of the time here is how all dreams you're experiencing are mainly reflections of your true self only, so they completely belong to you. Whilst those dream dictionaries and other aids can be seen as a few great assistance tools, any nitty-gritty thing included in your dream won't be able to come right to you for sure.
Furthermore, start to look at things which are totally obvious right prior to reaching or delving into any deeper thing. It's highly advised to have one dream analyzed at the most basic level for the first time. That needs to be conducted by having a quick look into the most obvious meanings.
Do not mind making some good questions to ask about the dreams. Who knows? You might find some interesting answers to one or more desired questions of your own.
For example, you have lost the car key one day before the dreams, and at the night, it shows you that you have just left that key in one bowl instead of being hooked on the wall. If the dream gives you such things, then there's no need to wonder what the key images or any bowl-related things would ever mean or symbolize.
Whilst seeing things in dreams, have a consideration if you've already had all those experiences.
We both know that it's common for us to see things we have done in the dreams like watching a TV show or reading a book. You must thank the subconscious of your own that gives us a big hand in bringing to our life the most colorful life performance than ever.
Discover best dream interpretation books to get more insights!
Free Dream Interpretation Online Chat with Vedic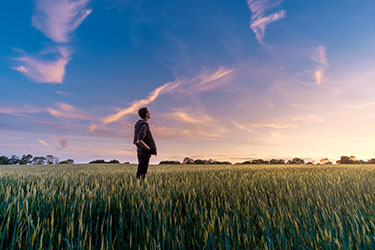 Dream can be very mysterious and hard to explain as well as understanding the meanings of a dream can be a baffling experience. Moreover, the content of the dreams can shift all of a sudden, so we sometimes have to deal with so many terrifying images and incredibly strange events occurring in the dream.
According to the Vedic astrology, there will be some insights into the dreams, and the main causes of these metaphysical imageries are many.
It would be called "avastha chathushtaya", a sort of state of soul following the Vedic dream interpretation, and it's one in all of the four soul states (the first is waking, the second is dreaming, and the third will be the dreamlessness).
There are actually several theories or even the bone of debates among the proponents and critics discussing why we dream. Most of us can't possibly understand the real purposes of those strange images, and the best way here is to interpret their true meanings for some expected answers.
In reality, we've known that a researcher named G. William Domhoff may not deliver any true purpose. Not because of this statement, dream interpretation's heat would not ever be cooled down, but become increasingly popular day by day.
While we've witnessed several researchers to be incapable of finding the true purpose of these dreams, a few experts are convinced that dreams do have some meanings.
Summary
In sum, it is always exciting to understand how free dream interpretation works, isn't it?
To broaden our horizons about this field, don't forget to read more books and spend much time in searching for the reputable sources on the Internet. Step by step, we can develop the skills of dream translation and improve our intuition. Remember that it can take much time, patience and effort.
For any further information on this topic, please ask us immediately by submitting questions online.