Some women often have nightmares during pregnancy, and that makes them worry about whether or not it affects the fetus.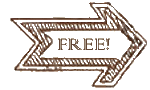 Live Dream Analyzer
Having dreams every night when pregnant is a normal matter in life. We all, at least once, have dreamt while we are asleep. However, for pregnant women, having nightmares can trigger negative thoughts.
Why do pregnant women have nightmares? Is it okay to have bad dreams while pregnant?
Learn more in the following…
Why Women Have Nightmares During Pregnancy?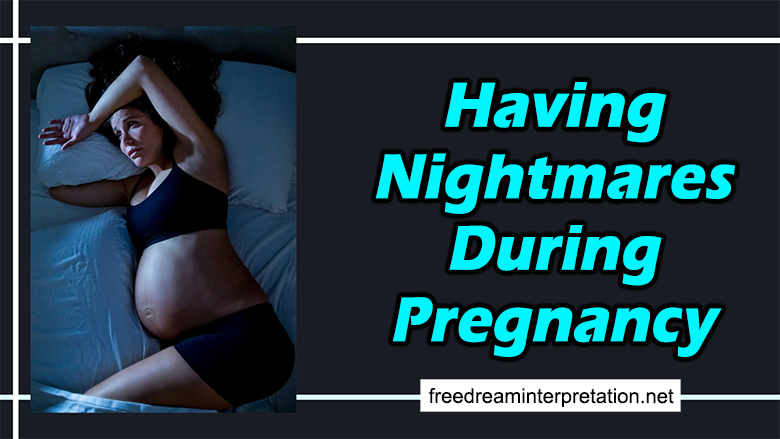 Disturbances in life during pregnancy can be the main cause of having nightmares during pregnancy. Dreaming about scary things is a very common issue when pregnant. This makes many mothers-to-be wonder if their nightmares will affect negatively to the fetus.
See also: Meaning of dreams about pregnancy
Some experts believe that all the images in your dream can be the reflection of thoughts or worries that you are dealing with in the reality. For pregnant women, pregnancy is a period when their body experiences a lot of changes, so it's understandable that they often have nightmares.
Here are reasons explaining why nightmares often happen during pregnancy:
1. Influence of cortisol
This is a steroid hormone having a strong effect on your body's dream mechanism. During pregnancy, this hormone will gradually increase based on the gestational age, and it will reach the peak during labor. This is the first reason why most pregnant women dream while falling asleep.
Read more: When you dream about someone are they thinking of you?
2. Anxiety
Feeling anxious is one of the most common emotions in pregnant women. There are many reasons causing this, such as worrying about the health of the fetus, the birthing process, and their health during pregnancy. Regular anxiety can lead to negative thoughts and feelings, making pregnant women often have nightmares.
3. Sleep issues                   
Do you feel lack of sleep, have a hard time sleeping, or wake up in the middle of the night?
If yes, well, no need to worry! These are common problems in pregnant women. and the main cause is due to hormone changes, weight gain, and enlarged abdomen. The restless sleep will stimulate your nervous system; as a result, it ends up producing bad dreams.
Do the mother's nightmares affect the fetus?
Dreams are just dreams. If you completely forget all the things you saw in dreams after waking up, then there is nothing worry about. However, if you still remember all the details, it will make you feel stressed, and this is (of course) not good for you and the baby.
Click to know the meaning of dreaming about having a baby!
How to Stop Nightmares During Pregnancy?
1. Know the reason
If you can find out the cause of your nightmares, you will know how to stop encountering them later. Why you have such those negative thoughts? Try to understand yourself! In case you feel concerned about your health and your baby's, I advise you to see your doctor and get help.
2. Take good care of your health
The result of getting sick during pregnancy is stress and anxiety. Therefore, you have to take care of your health to avoid some common issues during your pregnancy. Try to eat nutritious food, get plenty of rest, and exercise regularly so that you can find back the optimism.
Besides, a healthy lifestyle also helps you fall asleep faster, and nightmares will soon disappear in your sleep.
3. Stay positive
One's thoughts influence the dreams they encounter every night greatly. If you think positively, all the negative emotions will fade away and you will rarely have nightmares at night.
4. Get enough sleep
Pregnant women should set a bedtime routine to avoid nightmares or bad dreams.
According to obstetricians, women during their pregnancy need at least 7 to 8 hours of sleep each day. If you get enough sleep, your body won't feel stress and fatigue, so that you will no longer have negative thoughts and emotions.
5. Stop eating at night
When pregnant, you may get cravings if waking up in the middle of the night, but don't give up to your feelings. It's okay to have a snack before going to bed; however, you shouldn't eat late at night. Why? Because the food can't be digested, resulting in heartburn, nausea, as well as other digestive issues.
These problems can make you hard to sleep.
6. Do meditation
Meditation is one of the most effective ways to relax the mind. Take a few minutes per day to meditate. This will help your body, mind, and soul feel a lot calmer and much more relaxed.
7. Relax and rest well
Aside from meditation, you should also exercise, do yoga, listening to music, reading or doing anything you enjoy – they can give you the peace of mind. In addition, it's a good idea to spend time with friends or family after a long, busy day. Talking to loved ones is also one of the best ways to relax and help you feel comfortable.
8. Open up about nightmares
Talk about nightmares with your doctor, husband, or any trusted friend.
Being honest and open about your nightmares can make you feel more anxious. However, when facing them with your loved ones, you will have more courage. They will tell you that your concern is normal. You should also keep in mind that many mothers are dealing with the same problem.
Summary
Nightmares during pregnancy can cause anxiety and affect the pregnant woman's health in general.
Dreams, whether good or bad, are not real; hence, you shouldn't pay too much attention to them. However, if you often have recurring nightmares, it's better to talk to your doctor for the best support.
Before going to bed, you shouldn't watch intense and thrilling programs, and don't drink energy drinks, such as tea or coffee. Moreover, to stop seeing nightmares, maybe it's time to improve your bedroom environment. Make sure the room is quiet, clean, and tidy, has fresh air and comfortable bed.
For any question about this topic, leave your comment below!