Nightmares are terrifying experiences that can lead a person from slight trauma to outright fear of sleeping. However, they are not horrible dreams that only serve to scare us; instead, nightmares can be a useful tool to analyze what the subconscious wants to tell us, like our greatest worries, our darkest fears, etc. Interpreting the meaning in nightmares will let you know how to move forward and improve your life.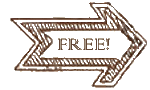 Live Dream Analyzer
Listed below are the most common nightmares and their meanings.
These are nightmares people tend to experience as they sleep.
Dreams, including nightmares, are doors into other worlds. Real or imaginary, it mainly depends on how you choose to look at them. Some people suffer from the occasional nightmare, while some seem to experience from terrify dreams almost every night. At first thought, nightmares can just be random creations of the subconscious brain with no specific meaning behind. But, in many cases, they do have particular messages. Nightmares allow you to look deeper into your inner self and feelings to understand better your current mental or emotional state.
The Common Nightmare Dream Meanings
A peaceful dream symbolizes the fulfillment of a desire, where as negative dreams often signify the failure to fulfill the desire. It's significantly necessary to pay attention to recurring nightmares. These are the dreams keep repeated every now and then throughout our lives and could be a response to certain trauma or fears that we have not yet overcome. The most common nightmares will appear during times of major stress or anxiety. The interpretation of recurring dreams varies from one person to another, and there are two types of recurring dreams:
Personal recurring dreams indicate dreams that you personally suffer from
General recurring dreams is representative to common dreams which can be interpreted easily
Here are top 5 common nightmares and their meanings…let's figure out what these horrible dreams reveal about us:
Falling – The image you fall from a high place or fall into a hole while walking shows that you are feeling nervous, getting stuck in very stressful circumstances, or forcing to face certain problems.
Being naked in public – You find yourself aren't wearing any clothes while everyone around begins to stare. This in-dream situation makes you vulnerable and extremely embarrassed; and in real life, the dream expresses your need to be completely accepted within a group.
Suffering from harm – You could be the one feeling the pain or maybe your loved one could be feeling it. This type of dream represents vulnerability in the person feeling the pain.
Getting lost – The dream starts with the image of you preparing for a journey, but you suddenly end up being lost and confused. You may feel anxious, confused, frustrated, and being rejected. These fears may be caused by any situation where you are starting something new, like a new project, a new relationship, etc.
Being attacked – In dream, you are chased off by animals, people with weapons, etc. This indicates that you have a difficulty in coping with issues in your daily life, or you want to run away from something.
This is just a short list of some of the most common nightmares and their meanings. Do you still remember your dreams? Are you willing to share with us? Feel free to fill the box below with your dream experiences.
---