I've been dreaming a lot about being in deep water and feeling fresh water flowing in my inner heart. Thus, what can happen to me? In fact, the answer won't necessarily be related to the scientific study of dreams; instead, it may focus mainly on the Biblical foundation for a dream's definition, the reality of the dreams, the cause of a dream, several common purposes for dreams, etc. So, what does the Bible say about dream interpretations? The article will surely give us some obvious ideas!
According To The Bible, What Is A Dream?
Once again, it must be clear that a dream, mentioned in this article, will be defined by making use of the scriptural definition. General, the Bible tends to show the definition of a dream through Job 33:15. In detailed words, it's shown as follow:
"In a dream, in a vision of the night, when deep sleep falls on people as they slumber in their beds."  (Job 33:15)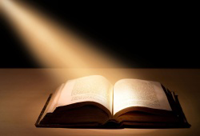 In this one verse, the Bible says lots of things, right? Firstly, a dream is truly a vision of the night. Moreover, the verse additionally teaches that the dream can occur when a deep sleep falls on humans. As per the Bible, a vision seems to be something that happens when a person is awake, whereas a dream is likely to be something that occurs when a person is asleep. Those who study dreams also say that we're always dreaming when sleeping; however, we just remember all details in the dreams right before awaking. This can truly fit with the scriptures in many cases where people tend to remember a dream, which indeed woke them up.
The truth is that here is unlikely to have solid answers to this question. Nevertheless, the Bible truly contains a verse, which quite possibly offers us the inner cause. Where? It's time to consider Ecclesiastes 5:3 now; and it is also represented below:
"A dream comes when there are many cares, and many words mark the speech of a fool." (Ecclesiastes 5:3)
More interestingly, many individuals who study dreams also state that when our body is apt to slow down to rest, our mind still continue working. According to the Bible, the multitude of business shall cause dreams. In other words, this can include the multitude of emotional, physical, or mental business. In spite of the final reasons, it does appear that this can be what causes us to dream. Although our body settles in rest, our mind may keep right on thinking and working.
How About The Reality Of Dreams?
Dreams may happen to be highly real. Sometimes, we can wake up with scare, sometimes sadness, and sometimes madness. However, we still realize it after relaxation and calmness. The Bible also indicates this through Isaiah 29:8. Here is its in-depth representation:
"A hungry person dreams of eating but wakes up still hungry. A thirsty person dreams of drinking but is still faint from thirst when morning comes. So it will be with your enemies, with those who attack Mount Zion." (Isaiah 29:8)
We can dream about drinking or eating, yet when awaking, we're still empty. It might have appeared real, but it wasn't. Anything else to keep in mind here is that dreams aren't necessarily believed to mean everything. Consider Ecclesiastes 5:7 for more knowledge:
"Much dreaming and many words are meaningless. Therefore fear God." (Ecclesiastes 5:7)
The verse also suggests us that a multitude of dreams may be worth completely nothing. Hence, we don't put much trust in them. Instead, if they seem real, we're rather to fear the God.
For additional points regarding the topic "Dream Interpretation In Bible", you're able to put your queries in our contact box easily.
---